Slide 1
Next Level English
A learning method that works. Explanations that make sense.
Free lessons | Personal online course | Private group courses
Slide 1
Free English lessons
All lessons forever free on various platforms. If you get value out of them, consider donating or buy the course book to get even more value.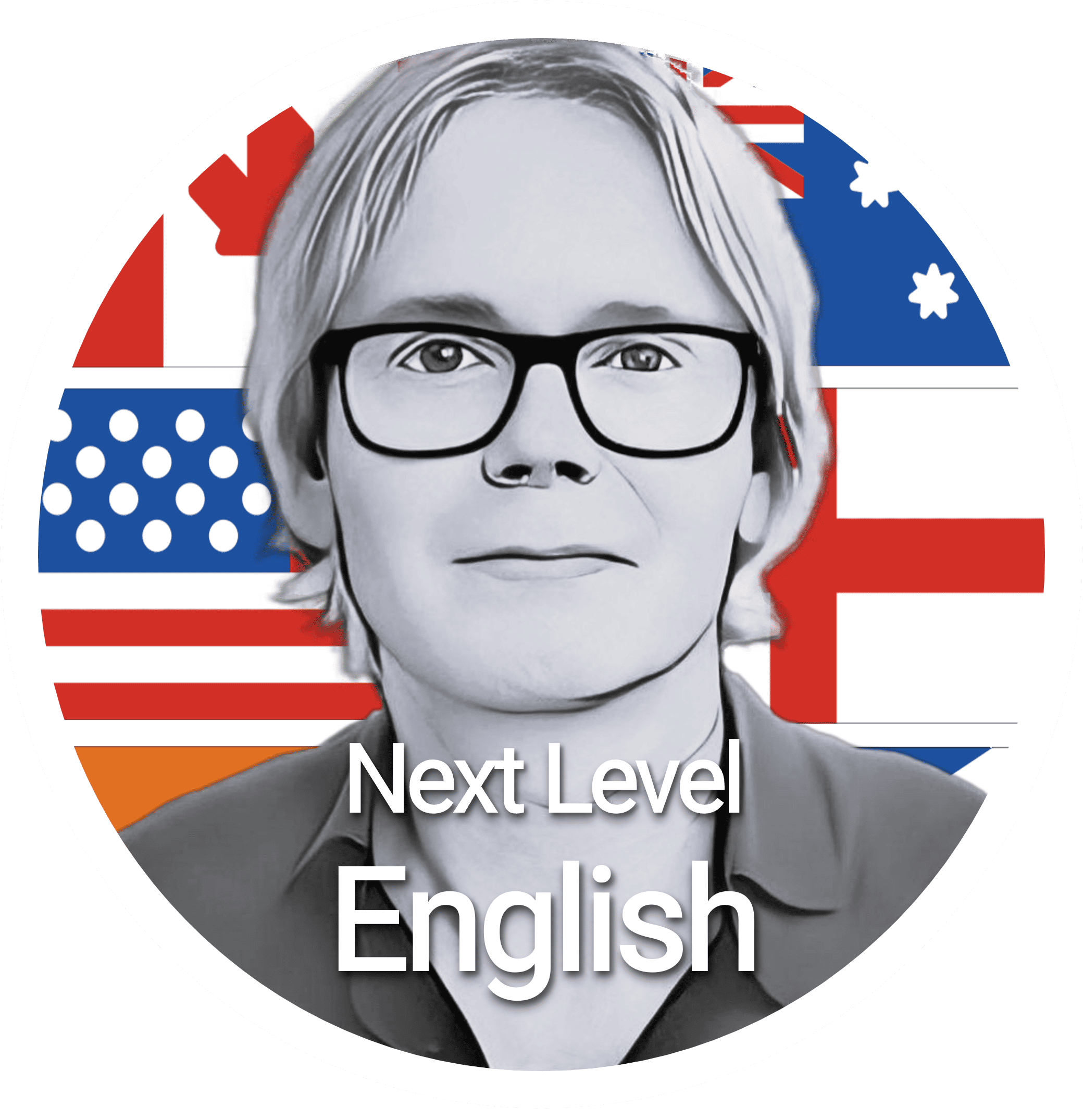 Slide 2
Individual online course
All the lessons as a guided 12 week learning sprint. All materials, including a step-by-step course book. Many extras and lifetime access.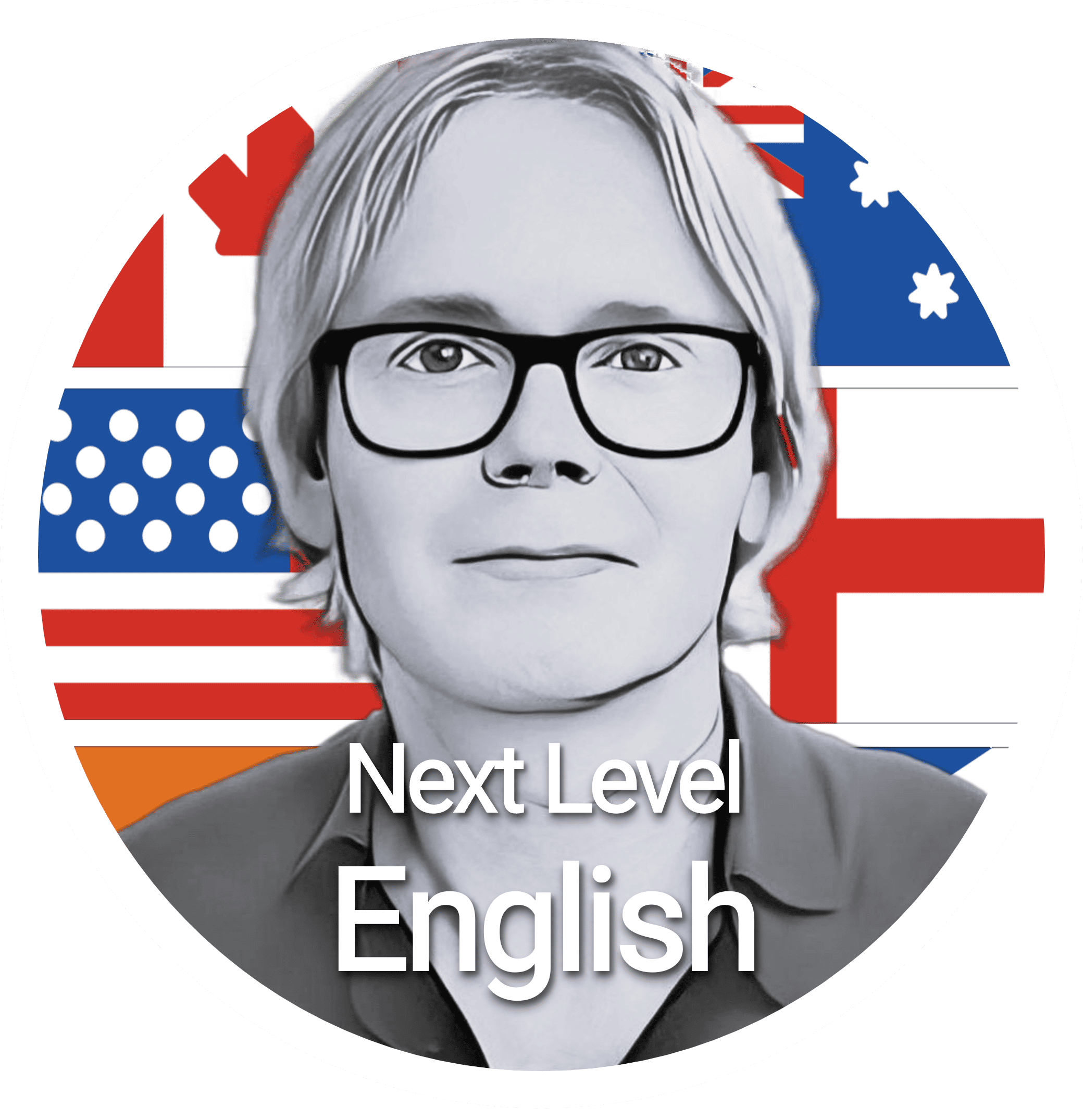 Slide 3
Private group courses
Everything in the online course customized for your desired outcomes. Motivated customized group learning powered by 12 50 min. customized live practice sessions.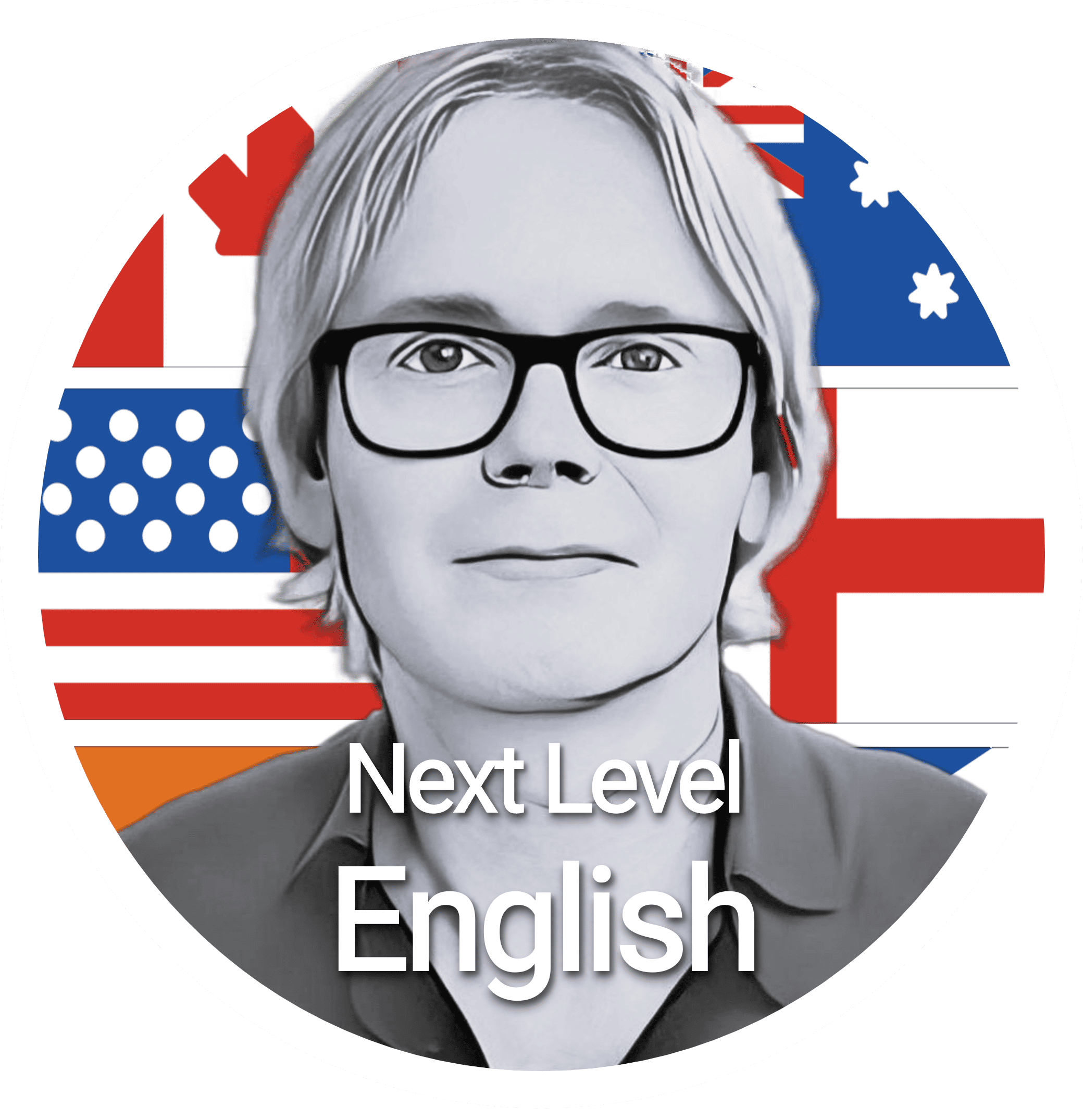 Your best way to master English
Next Level English is your best way to master English. Available in free and paid versions. Helping everyone who wants more confident English.
Best English trainer
Alexander Harmsen applies more than 25 years of experience to achieving the goals of every participant and every group course.
Senior Key-account Leader
---
When training communication, the trainer matters as much as the content. Alexander makes complex ideas easy to understand and use.
A proven learning method
Your English Fitness Studio: a proven way to quickly learn and improve your English without 'grammar' or school style exercises.
---
This training takes you into the language in a way I have never and since experienced.There is no English training and no trainer better!
Live practice sessions
A live practice session with Alexander for every topic. Easily perfect every step before going on to the next one.
---
I very highly recommend this course to those who want to improve their English in a practical way that makes sense.
Who

is Next Level English for?
Next Level English It is for all who need to feel good speaking English in a way that establishes and maintains trust, respect, and mutual understanding. It is for all branches because our proven easy learning method let's every participant focus on the vocabulary for their position, in their company, in their industry.
Participant feedback

2020 to 2022
Aggregate results of the standard anonymous course evaluation survey.
33.33% gave the course a 4 star, and 62,22% a 5 rating.
44.44% enjoyed and 52,56% very much enjoyed the live online sessions.
For 27.27% the course was helpful for their daily work, for 59,09% very helpful.
For 20% the online platform was comfortable, for 47,50% very, and for 32,50 % completely comfortable.
For 44,74% most, and for 50% all the online self-study video lessons were easy to understand.
35.14% would recommend, and 64,86% would highly recommend the course to their colleages and friends.
Features for your
English success
Coaching center president
---
It was great. No abstract dry rules got in the way of almost effortlessly achieving what I need to achieve.
---
Next Level English brings ideas to life so that they speak to you and inspire you.
---
Thank you, Alexander, for this experience. I never thought that I could improve so much so quickly.
L

ive
online video practice sessions
Live online motivation, practice, and Q&A sessions make Next Level English simply better. You don't need a personal fitness trainer everytime you workout. But you do need one to make sure you are working out the right step the right way. That is what the live online training sessions with Alexander Harmsen are about.
Your English learning fitness studio
A fitness studio method that get's you improving one intuitive step at a time.
---
Alexander picks you up where you are and aligns what he trains to practising the on-the-ground challenges you live in your work- and home-world.
Per topic sessions
A live Q&A / guided practice session per topic to master each step.
---
Professionally organized, easy to understand lessons and you guide and support in a very pleasant way.
One step at a time
Learn a topic. Practice it. Master it in the live session. Go on to the next one.
Health Insurance Consultant
---
It's been really the best language course I've ever taken part in. A great 5-10 minute a day way to improve quickly. It helped so much.
Alexander Harmsen:

your experienced English guide and coach
Alexander
personally hosts every video lesson and every online learning webinar!
He has trained and coached thousands up their English awareness, skill, and well-being for their and their organization's success. All over the world, on three continents in over 11 countries.
His breadth and depth of knowledge let him take you on a journey from how language works to a learning process that fits this like a glove. All the while joining you at eye level in the world you need to live in and communicate.
"If you cannot explain it simply, you don't know it well enough." Albert Einstein
Frequently asked
questions
Answers to frquently asked questions about Next Level English. Can't find an answer to your question? Let us know and we will gladly answer your questions and add the answers.
What Are You Waiting For?

Let's Improve your English!
There are many good reasons to start understanding, applying, and enjoying the English you need with Next Level English. Live online learning trainings is but one of them!